I went dresses only several years ago. I cannot say how much I love it! I changed for Biblical reasons, but to be honest, it was not that hard--I think dresses are beautiful and uniquely feminine. While there are discussions on the whys and wherefores of "dresses only" regarding the Bible, here I just want to address the practicality of dresses only.
There used to be a wonderful feature on Ladies Against Feminism (one of my favorite sites) called "Through the week in feminine dress". It showed women going about their duties in dresses. I do not think it has been updated recently, so I thought I would share a few pictures of myself in dress showing how you can do pretty much anything in them.
BTW, people think that you have to wear pantyhose and pumps if you put on a dress--nothing could be further from the truth. You can think of a cotton skirt like a pair of capris or jeans, and wear whatever you might wear with those. I wear socks and boots, sandals, wellies, tennis shoes, whatever. I almost NEVER wear hose, though I do often wear long johns or bloomers if I think I might be doing something energetic.
You can.....
Work at the archery shop (the kids got to come with me!!)....
mush dogs....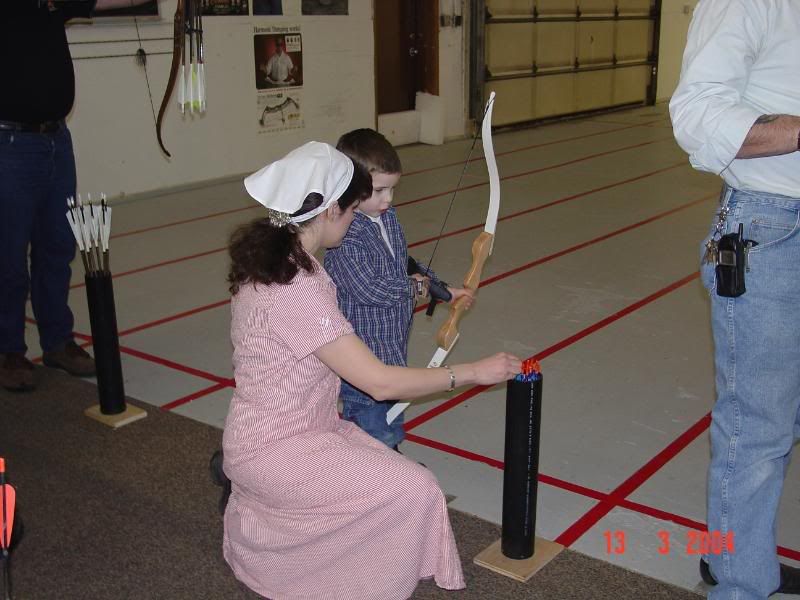 teach archery lessons...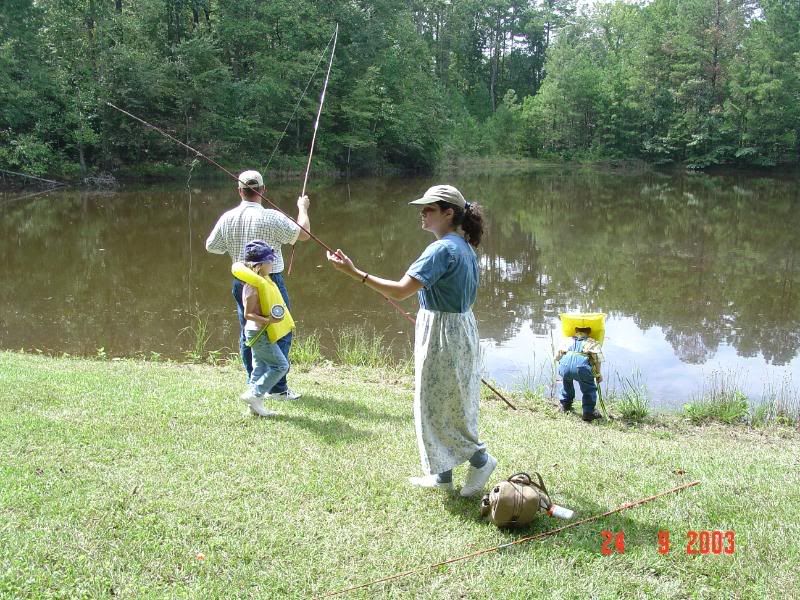 go fishing....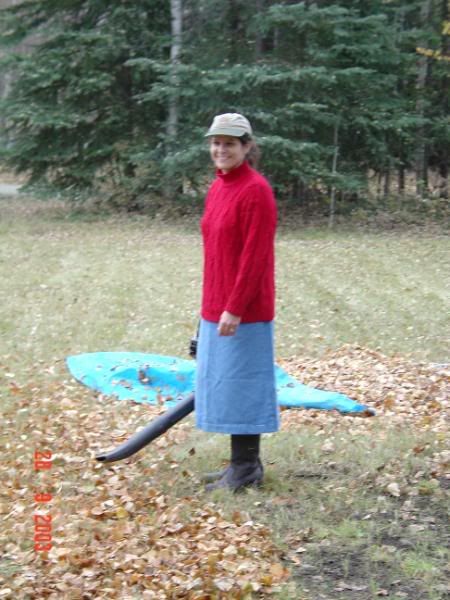 do yard work.....
go boating.....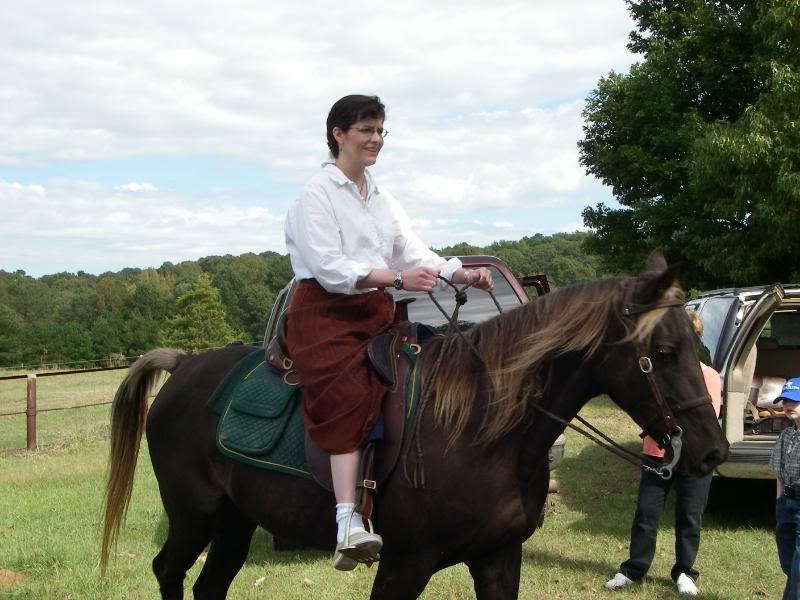 ride horses.
I have put up fence at night at 30 below, carry wood, worked sled dog races, lounged on the beach in Florida in summer, hiked, painted the fence, everything. Anything that one could do in jeans, one can do in a skirt, the only consideration is getting the right length and width of skirt (riding horses requires more material than, say, mopping the floor).
Are skirts and dresses comfortable? I will be honest, I find them MUCH more comfortable than jeans, and I am not just saying that. I do not like feeling "bound" in the legs, the seat, or the belly. Skirts allow a greater freedom of movement. Also, skirts are warmer in the winter (because they keep the air that is warmed from your body trapped around your legs in the same manner that a blanket keeps the air warmed by your body trapped around you when you wrap up in one). I wear my skirts at minus 50 degrees F with nothing more than heavy duty silk long johns (from cabelas).
Skirts are also MUCH cooler in the summer than jeans, or even shorts! Your legs stay "in the shade" with a skirt on, as opposed to having the suns rays hit your legs. Plus, because summer skirts tend to be more light and airy, there is more airflow that can pass through and around your legs, so you stay MUCH cooler.
(I must say I have also been so thankful for full skirts when out watching, say, a soccer game, and was able to wrap my young children in the skirt to keep them warm as they sat at my feet!)
So, for practical reasons, there are few, if any, things that you cannot do safely in a skirt. They are just a blessing all over!